Elaeis Guineensis Oil
Dedorized palm fat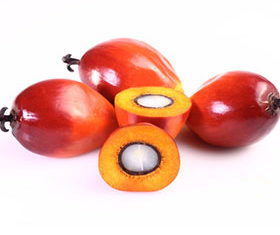 How to place your orders ?
Our packaging
Description
Palm fat is extracted from the pulp of the fruit of the palm tree Elaeis guineensis. The colour of the crude palm fat is orange-red because of the b-Carotin content. The deodorized palm fat is white light beige. During physical refining / deodorization the color and odour of the crude fat is reduced. Low-volatile and fat- soluble substances, a part of the unsaponifiable matter and free fatty acids are also determinate.
N° CAS : 8002-75-3
N° EINECS : -
Origin
The origins given are for information only. Changes are possible.
Certifications
Packaging
(P) means pre-order item.