Cocos Nucifera Oil
Extra virgin coconut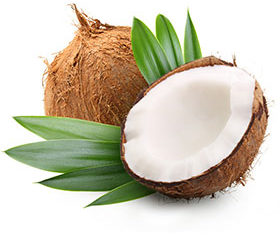 Fair trade
How to place your orders ?
Our packaging
Description
Extra virgin coconut oil without any colors and preservatives. The coconuts are dried at a temperature below 60 ° C and cold pressed.
N° CAS : 8002-31-8
N° EINECS : 232-282-8
Origin
The origins given are for information only. Changes are possible.
Certifications
Packaging
(P) means pre-order item.