Salvia Sclarea Flower Extract
Traditional clary sage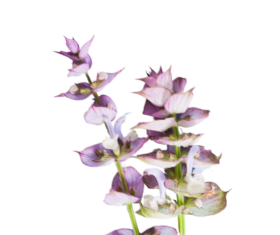 France origin
How to place your orders ?
Our packaging
Description
Our Clary Sage essential oil is French and distilled from the aerial parts of the plant.
N° CAS : 84775-83-7
N° EINECS : 283-911-8
Origin
The origins given are for information only. Changes are possible.
Certifications
Packaging
(P) means pre-order item.