Oenothera Biennis Oil
Virgin evening primrose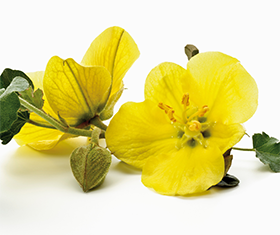 How to place your orders ?
Our packaging
Description
Random availability. Virgin evening primrose oil, produced by mechanical cold pressing and filtration.
N° CAS : 90028-66-3
N° EINECS : 289-859-2
Origin
The origins given are for information only. Changes are possible.
Certifications
Packaging
4,5 kg
190 kg (P)
23 kg (P)
(P) means pre-order item.