Opuntia Ficus Indica Seed Oil
Virgin prickly pear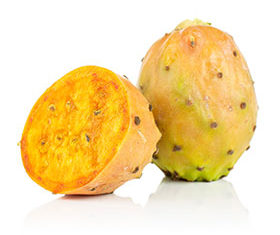 How to place your orders ?
Our packaging
Description
Random availability. Virgin prickly pear oil is cold extracted on a mechanical stainless steel grinding wheel and is mechanically filtered. The harvest takes place in the province of Tiznit. The prickly pears are harvested and crushed to recover the seeds. This oil is neither refined nor deodorized and is stored in stainless steel barrels.
N° CAS : 90082-21-6
N° EINECS : -
Origin
The origins given are for information only. Changes are possible.
Certifications
Packaging
(P) means pre-order item.