Candelilla Cera
Candelilla wax conventional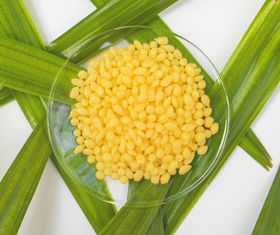 New
How to place your orders ?
Our packaging
Description
Our candelilla wax is natural, pure and without additives. It is obtained from the leaves and stems of the candelilla shrub (Euphorbia antisyphilitica). This small tree belongs to the euphorbia family. It grows mainly in northern Mexico and southern Texas.
N° CAS : 8006-44-8
N° EINECS : -
Origin
The origins given are for information only. Changes are possible.
Certifications
Packaging
(P) means pre-order item.