Copernicia Cerifera Wax
Carnauba wax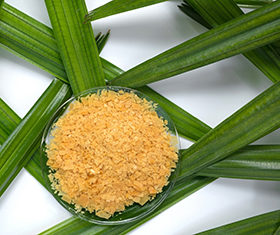 How to place your orders ?
Our packaging
Description
Our carnauba wax pellets are intended for cosmetic use only. Our carnauba wax is obtained from the leaves of the palm, Copernicia cerifera.
N° CAS : 8015-86-9
N° EINECS : 232-399-4
Origin
The origins given are for information only. Changes are possible.
Certifications
Packaging
(P) means pre-order item.