Butyrospermum Parkii Butter
Shea butter deodorized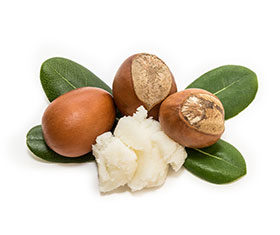 How to place your orders ?
Our packaging
Description
Shea butter is an edible vegetable fat, extracted from sun-dried kernels of the shea tree. Shea Butter, without any additives, produced by mechanical cold pressing and filtration.The oil is physically refined. After deodorization, an odorless and tasteless edible fat is obtained. The purpose of deodorization is to remove odors and flavorings from fats and oils that are not yet enjoyable. Low-volatility and lipid-soluble substances are removed. Parts of the unsaponifiable and free fatty acids also escape.
N° CAS : 91080-23-8
N° EINECS : 293-515-7
Origin
The origins given are for information only. Changes are possible.
Certifications
Packaging
(P) means pre-order item.