Butyrospermum parkii butter
Shea butter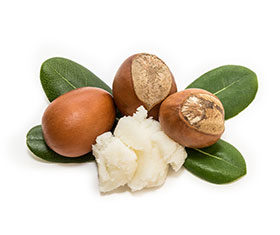 How to place your orders ?
Our packaging
Description
Shea butter, produced by crushing of the shea nuts, adding of water to get an
emulsion, warming of emulsion and separation of fat.
N° CAS : 194043-92-0
N° EINECS : 293-515-7
Origin
The origins given are for information only. Changes are possible.
Certifications
Packaging
(P) means pre-order item.