Charcoal Powder
Powdered activated charcoal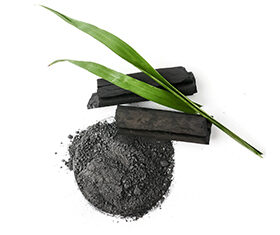 France origin
How to place your orders ?
Our packaging
Description
Our activated vegetable carbon powder is made from carbonized wood from French eco-managed forests certified PEFC and organic. The charcoal powder has a granulometry between 10 and 50 microns.
Origin
The origins given are for information only. Changes are possible.
Certifications
Packaging
(P) means pre-order item.