Butyrospermum Parkii Butter
Shea butter deodorized and fair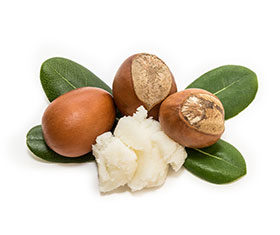 Fair trade
How to place your orders ?
Our packaging
Description
Butter extracted from sheanuts by mechanical pressure followed by a refining. The is physically refined. After deodorization, an odorless and tasteless edible fat is obtained. The purpose of deodorization is to remove odors and flavorings from fats and s that are not yet enjoyable. Low-volatility and lipid-soluble substances are removed. Parts of the unsaponifiable and free fatty acids also escape.
N° CAS : 91080-23-8
N° EINECS : 293-515-7
Origin
The origins given are for information only. Changes are possible.
Certifications
Packaging
(P) means pre-order item.